My name is Gerjon Kunst and I work for Previder as IT Consultant in the Netherlands.
My primary focus is on Server and Desktop virtualization and Desktop and Application delivery.
Working for over 10 years in IT I've implemented dozens of XenApp/XenDesktop environments. Part of my current job is writing functional en technical designs for customers and Cloud Service Providers regarding security, mobility, managebility etc.
Products I work with regularly are: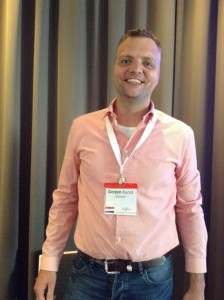 * Citrix Netscaler
* Citrix XenDesktop
* Citrix XenMobile (single and multitenant)
* Citrix Cloud Portal Services Manager
* RES One suite
* Microsoft Hyper-V
* System Center suite
* Microsoft Windows server 2008R2/2012/2012R2/2016
* Cisco
* Dell Force10
* Dell Equalogic
* NetApp
I'm a Microsoft MCSE Private Cloud, Desktop and Server Infrastructure, Citrix CCE Apps and Desktop, CCP networking and CCP Mobility. And also a RES Certified Professional
Feel free to contact me if you have any questions etc.
Regards
Gerjon